At the heart of each Livingston model is a proprietary internal sound chamber that emits a combination of sounds designed to attract fish and trigger aggressive, reactionary strikes. Livingston Lures main feature is the Electronic Baitfish Sound (EBS™) Technology. When EBS Technology is activated by water, it emits the natural sound simulating a panicked baitfish that send out low frequency waves and vibrations. The vibrations are picked up by the lateral lines of predatory game fish to draw them from twice the distance of conventional lures (research concluded by Texas State University).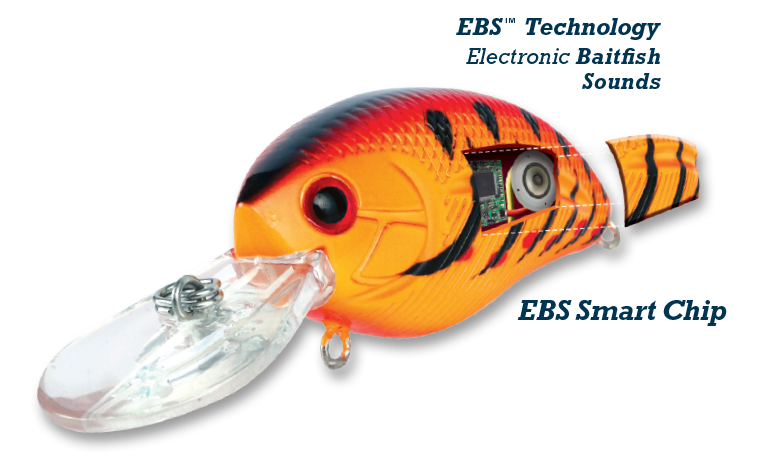 The EBS Technology gives Livingston Lures that added sound component to call fish even when the lure is suspending or sitting motionless. But this is just part of the story. Several Livingston Lures models add yet another key visual component to trigger strikes from fresh and saltwater game fish – internal LED in the lures eyes or tail. Activated by water, these lights softly and naturally fade in and out repeatedly with the electronic baitfish sound.
Livingston Lures has quietly built a reputation among top freshwater and saltwater anglers for premium quality hard baits that flat-out catch fish. These lures are designed to call the fish and meet the highest standards for realistic swimming action with quality construction and testing. Even with added technologies for sound and visual attraction, we offer price points that are comparable to other premium baits - making them affordable for anglers and profitable for retailers.
The Livingston Lures team, have exciting plans for product line extensions based on the Company's proprietary EBS Technology developed by its Pro Angler Team. Anglers and the fishing tackle industry can expect even more innovative lures on the horizon.
Welcome to the future of fishing! The difference is clear!